How much would you splurge on tile?
Lakeview Townhouse
Large rectangular porcelain tile covers the floors and walls. The accent tile is hand-made glass in shades of blue and green that create a watercolor effect.
Second Bathroom
The tile is continued in the hall bathroom. White quartz countertop and vanity keep the look clean and classic.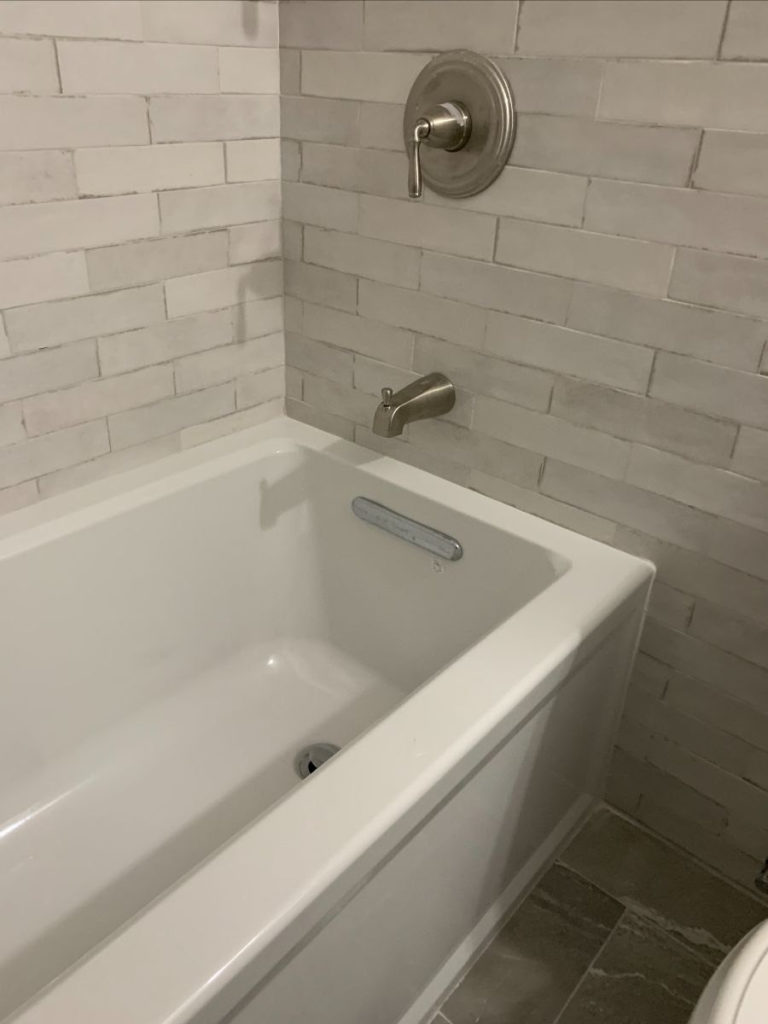 The floor tile in the shower is the same, although in a smaller size to keep the user from slipping.
Goldcoast Apartment
Subway tile gets an update with irregular edges and tonal shades of gray-white.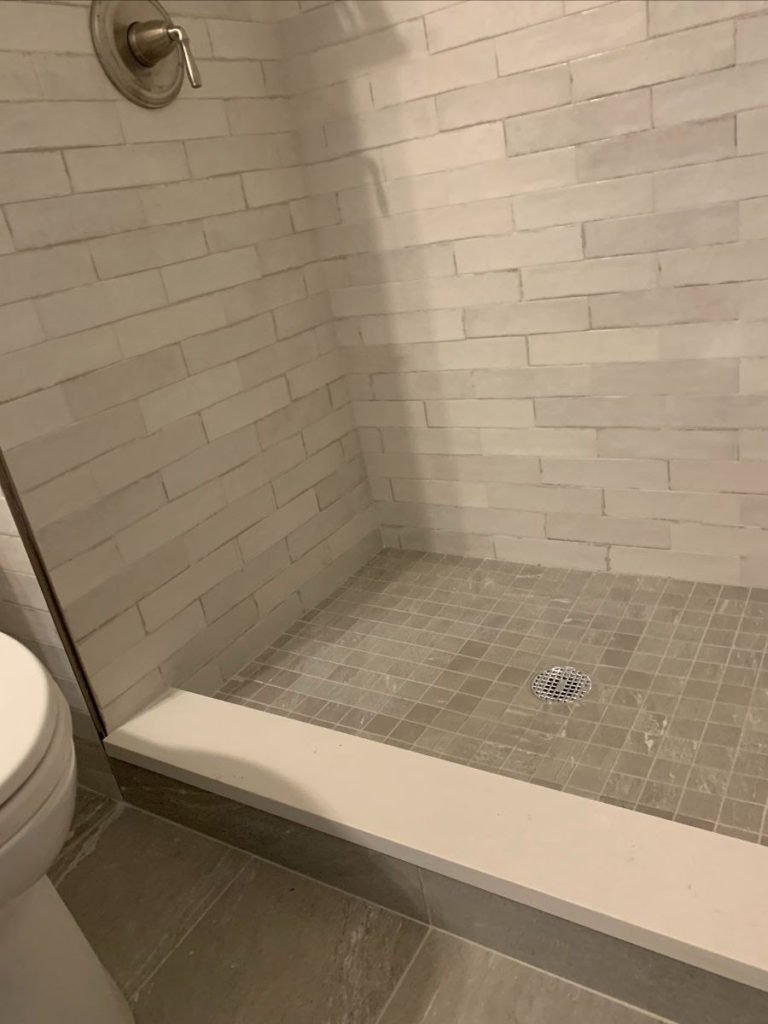 Large rectangular porcelain tile in warm gray with streaks of white complements the wall tile.
Andersonville Duplex
The old bathroom will be demolished next week. The new look is spa-like and calming with its sand and ocean colors. The natural river rocks will be an accent "rug" in front of the tub. After much searching for the exact shade of blue/green/gray for the tub walls, an artisanal ceramic glazed tile won out—despite its price. With its rich glazed color and hand painted texture it is well worth the splurge.