Roscoe Village New Construction Home
While we are enduring the long wait for furniture to arrive for the inside, the outside is now in the planning stages.  "Outside is the new inside" with tons of options around for modern, comfortable and durable furniture and accessories.  Adding lighting and heaters makes it usable into the evenings and late fall. This deck is getting outfitted with furniture from a favorite, Mamagreen.  Their luxurious, casual line is made mostly from recycled materials including wicker, rope, webbing, stainless steel and teak. Flowers and plants will fill the space and add pops of colors among the green and gray materials.
The materials selected include teak, stainless steel, rope and powder coated metal.
Decorative panels will be placed on the back wall to hide the unsightly view.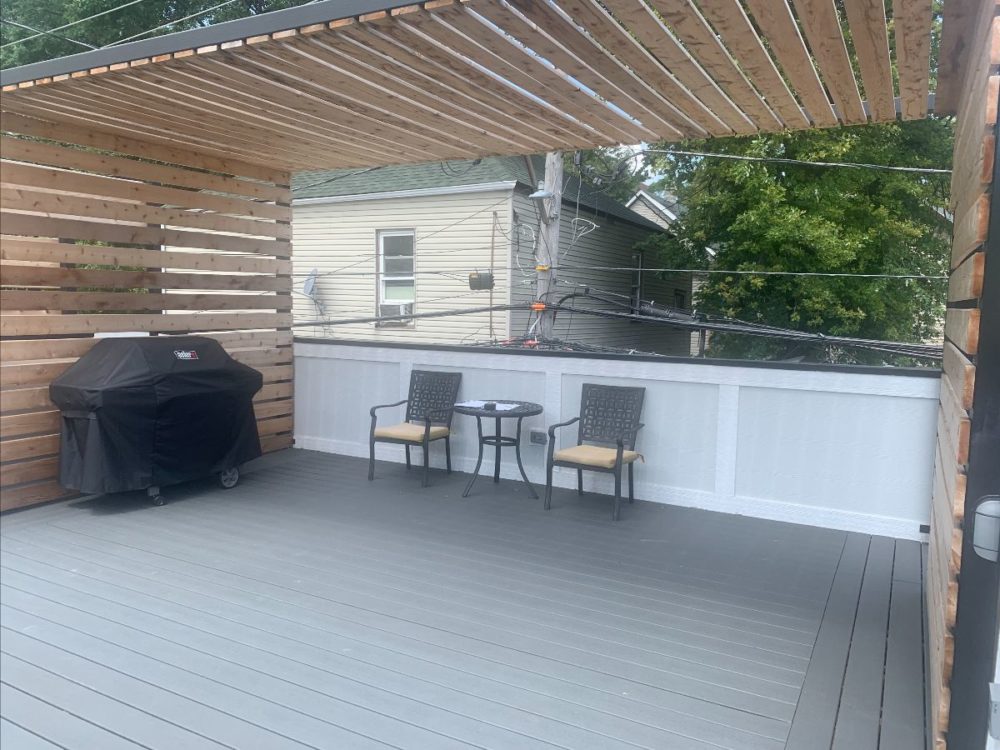 Planters will surround the deck to provide privacy and pretty scenery.