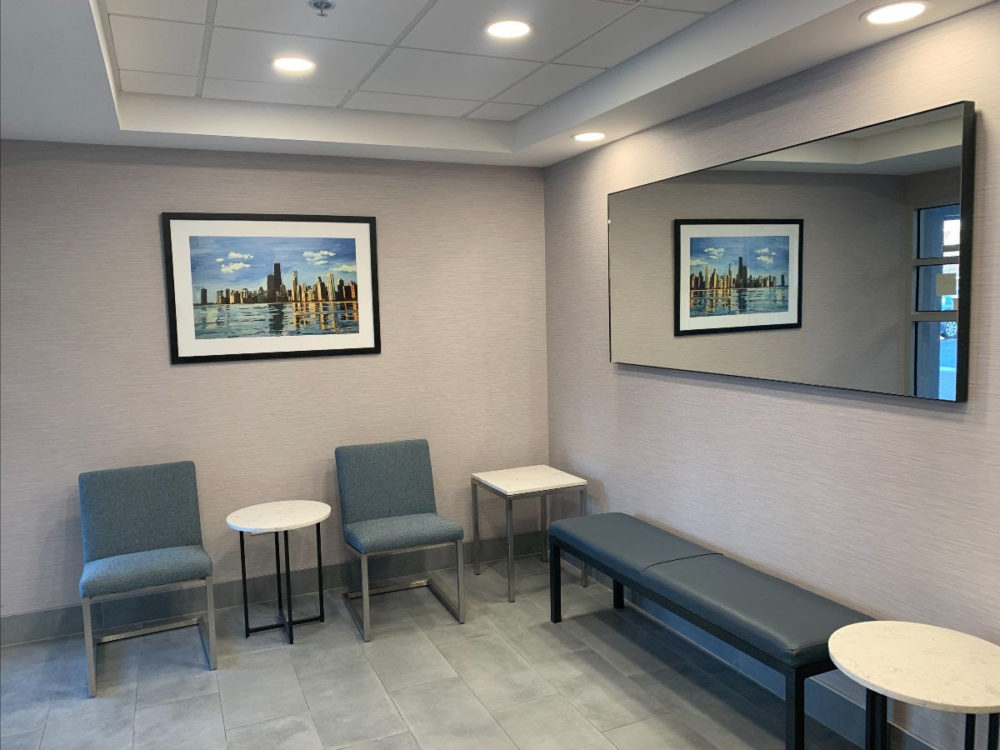 Lovely Lobbies in Dunning Apartment Buildings
After almost a year of planning, delays, and finally construction, the 5 renovated lobbies are now light, bright and modern (see the before photo below). Featuring "Chicago scenes" paintings by Josh Moulton— each lobby is a unique art gallery as well as a comfortable meeting and waiting area for the residents and their guests.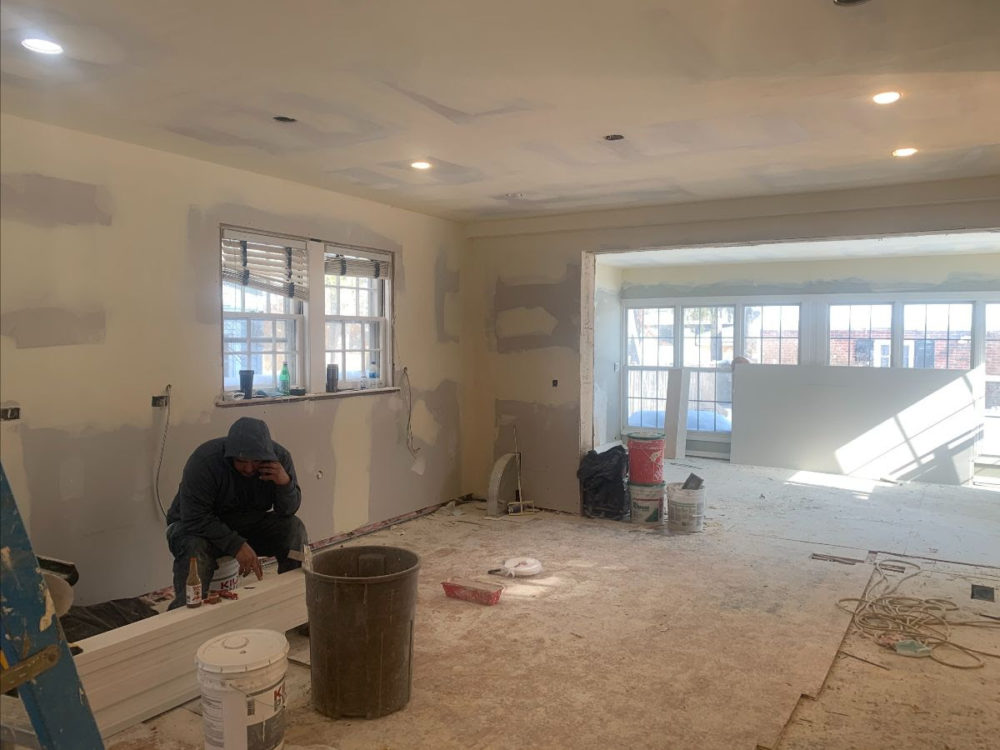 Highland Park Renovation
Construction on the main floor of this 1940's house is going smoothly. The kitchen is now open to the sunroom and the drywall is complete. Next the wood floors will be stained and the kitchen cabinets installed. After that work the house will start looking like a home again. Furniture is on order for the living room and kitchen/dining room (see the selections below). May 1st is move in date!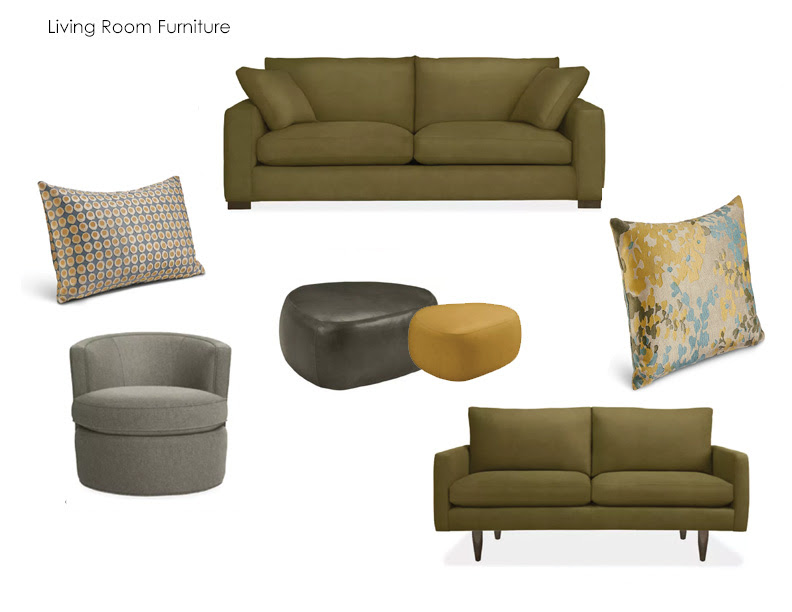 The living room color palette is olive green and gray with blue and camel accents.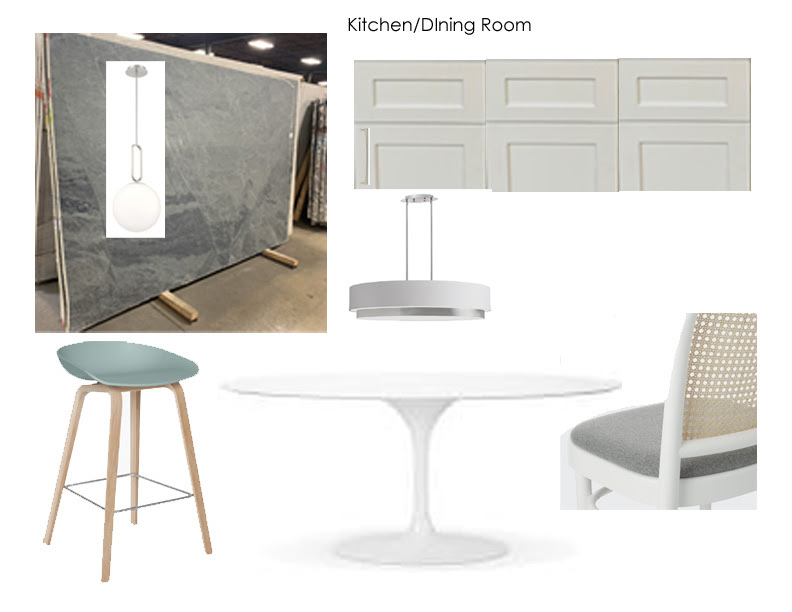 The open kitchen and dining room will be light and airy with white cabinets and dining table. The counter top in ocean stone quartzite adds subtle shades of blue-gray and green gray.