Dunning Apartment Lobby Renovation
The first lobby of this five building complex is already looking more like the concept drawing. What a difference tile and wallpaper can make!
West Loop Bathroom Renovation
The porcelain tile flooring has been installed. Its striations in shades of gray set a peaceful, relaxing tone. A bottle green vanity, large floating mirror, LED light fixture, quartz countertop and black matte faucet will make the space modern and functional.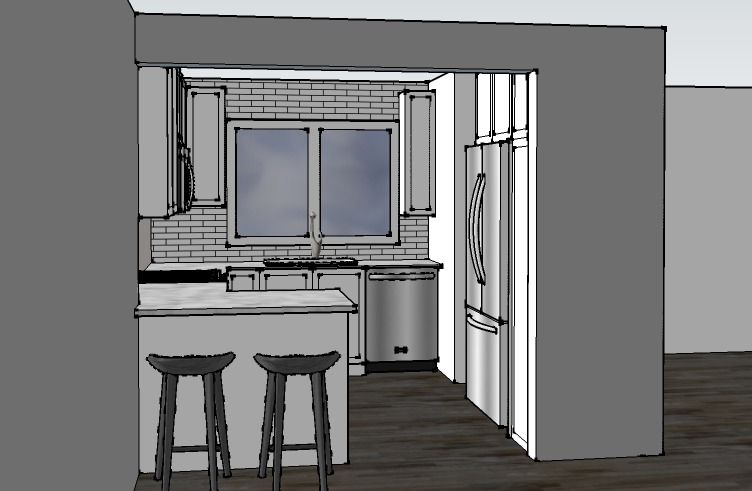 Lincoln Park Kitchen Renovation
With demo complete, the plumbing and electrical work begins. While the kitchen will remain in its same footprint, it will get taller upper cabinets, a quartz countertop and a spacious pantry cabinet.