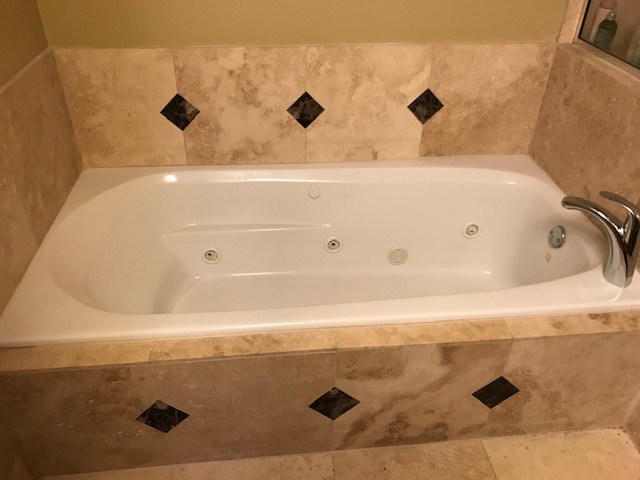 South Loop Main Bathroom
Before It's so fun to compare the same view from before versus now with the transformation complete. This outdated bathroom felt heavy and dull, with a bathtub that was never used.
Now A deep soaking tub features lumbar support and has become a favorite relaxing spot. The quartz top makes cleaning easier and provides a sleek surface for the tub spout and hand shower.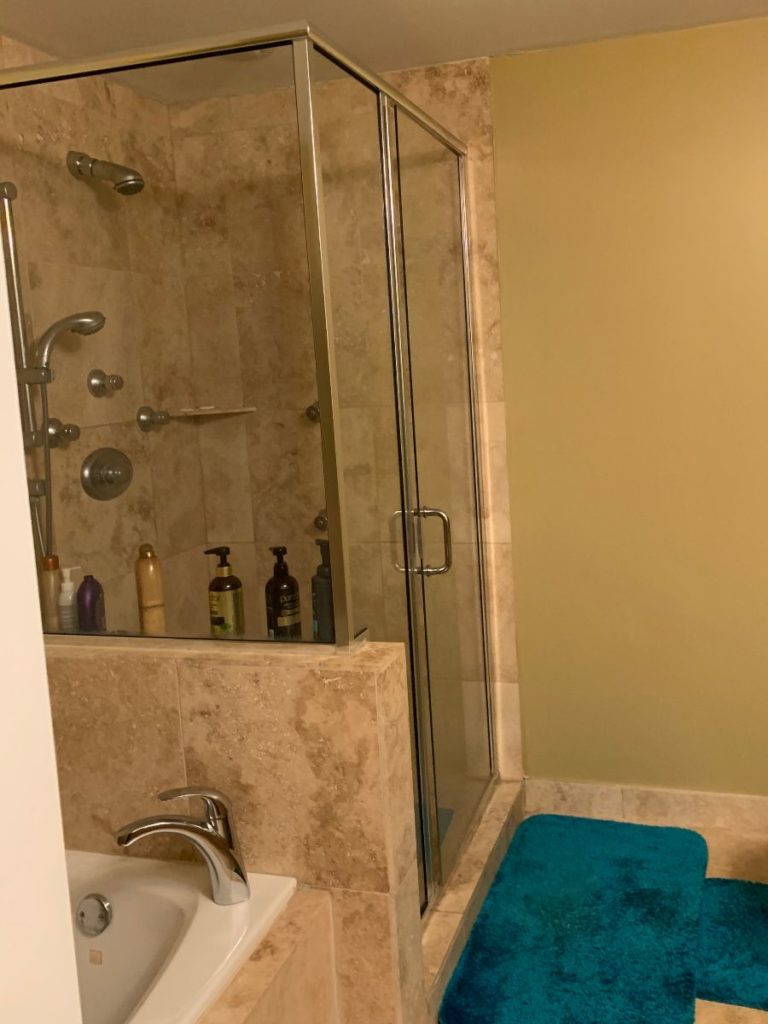 Before The shower doors had metal frames and the fixtures were basic and outdated.
Now The room feels airy and open thanks to frameless shower doors. The half wall between the tub and shower was narrowed and shortened, giving more space to the shower itself. A rain shower and body sprays add a touch of luxury.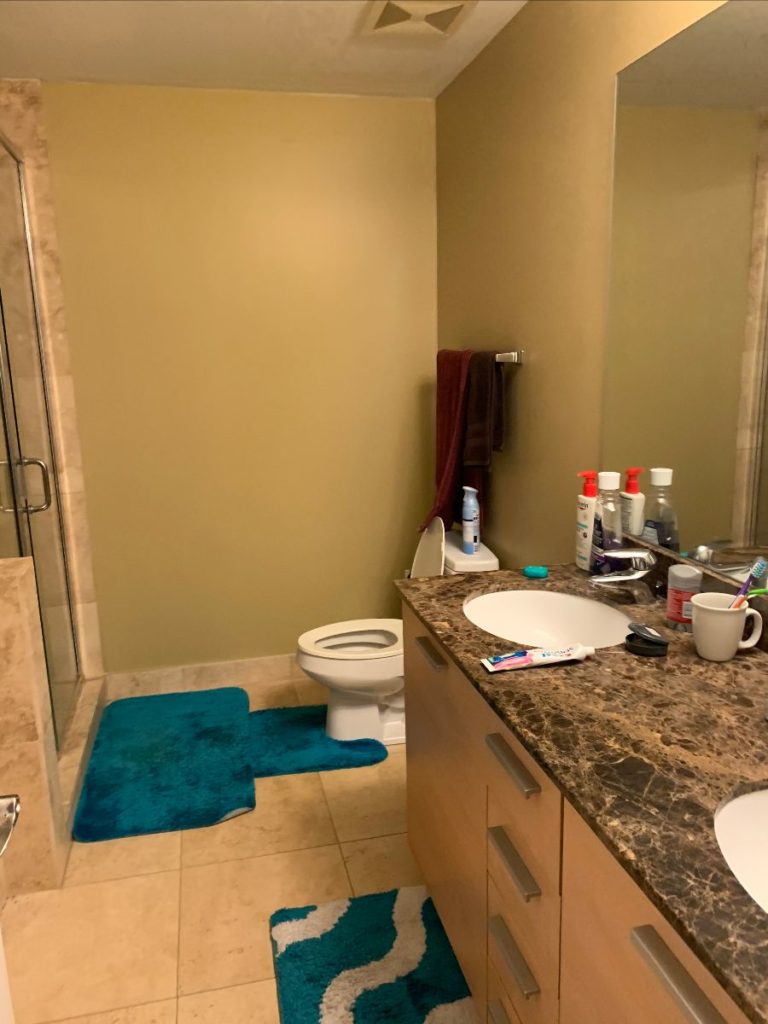 Before All the tile was the same and contributed to a monotonous, uninteresting space. The round sinks were too small and the countertop was dark brown and gold.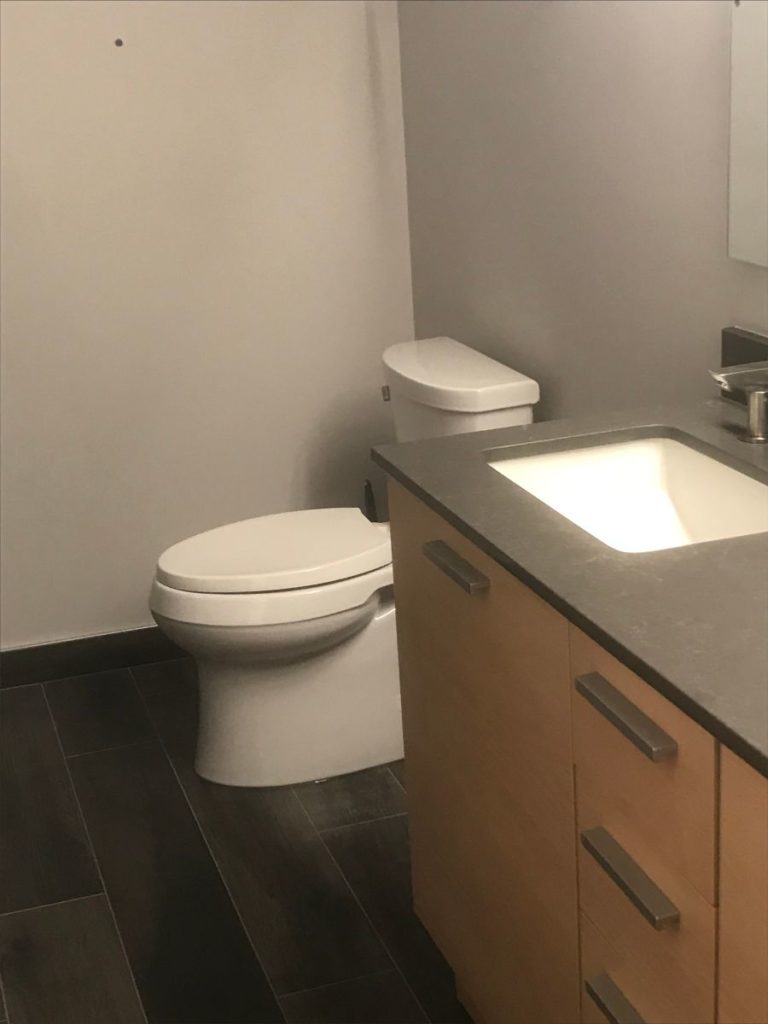 Now A skirted toilet and a quartz countertop will make cleaning easier. The large rectangular sinks are functional and modern. The repurposed vanity adds warmth to the gray color scheme.
South Loop Living Room
Before The room lacked interest, style and lighting. The beige color scheme felt dull and outdated.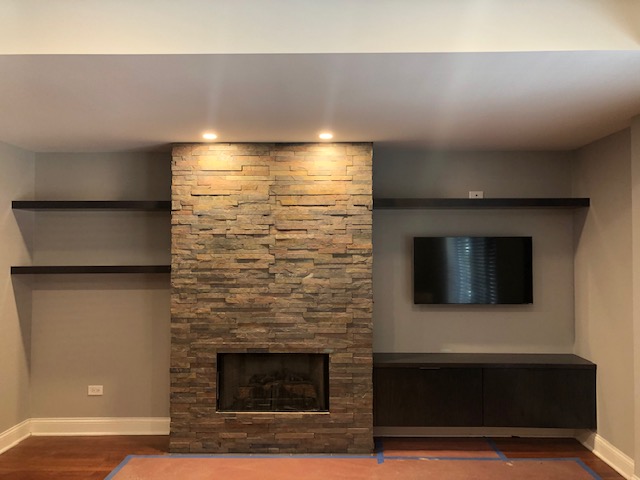 Now The fireplace surround touches the ceiling and is covered in natural stone tile. Together with built in floating shelves and cabinets, a beautiful feature wall has been created. A lounge chair will reside on the left side and is sure to be a favorite place to read or watch TV by the fire.