A Home Spa for Staying Home
South Loop Condo 
It's not hard staying home when you have a Home Spa like this one! Choose between a deep soaking tub or a shower with rain shower and body sprays. The wood-like porcelain tile is durable and creates a nature inspired, warm feel. Penny rounds on the shower floor compliment the wood tile and feel soothing under foot.
Lincoln Park Townhouse
This beautiful townhouse is being treated to a new kitchen!  Even though it must remain in its current footprint, many improvements will make it more functional and updated.  The soffits will be removed allowing the cabinets to go to the ceiling.  (See the design concept drawings below.)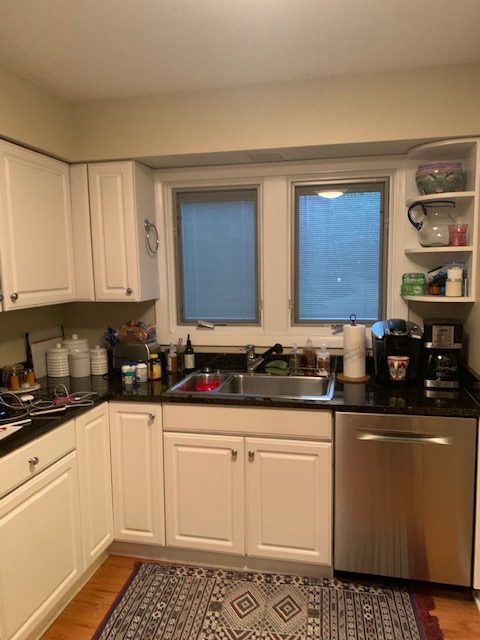 A lazy susan will make use of the corner and deep drawers provide space for pots and pans. A tall pantry next to the refrigerator will feature roll out shelves with plenty of room for food and small appliances. A deep cabinet above the refrigerator will be outfitted with dividers—perfect for storing cookie sheets and trays.