Color Your World! At Entwine Interiors, we love incorporating color into otherwise neutral color schemes. As described in the article, The Benefits of a Colorful Life, although many people are reluctant to add color, it has a big impact on our lives. See how we incorporated a client's love of color, in a sparingly but impactful way.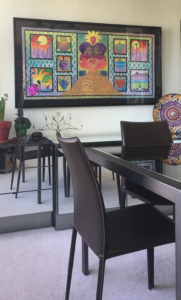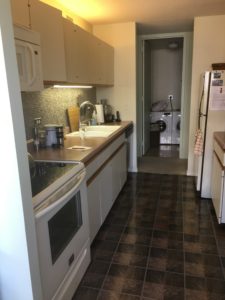 Downtown Chicago Galley Kitchen
A lot can change in a few weeks! The before photo above shows the dramatic transformation to the kitchen photo below. While still in the middle of construction, the final results are becoming clear. When it came time to select the paint colors, we looked for inspiration from the homeowner's art collection. Her numerous and colorful pieces would really pop on a white canvas and provide direction for accents.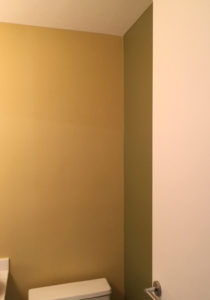 Benjamin Moore's Simply White was chosen for the main color throughout the apartment–it is the perfect, not too stark, white. The kitchen gets a coat of aqua–an ideal companion for the white cabinetry, mocha floor and soon-to-be-installed, taupe subway tile. The sink and vanity in the hall bathroom are white, giving us the opportunity for two accent colors. One wall is a nature inspired shade of green, while the rest of the room is a warm yellowy-tan.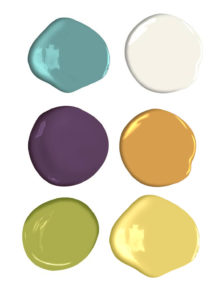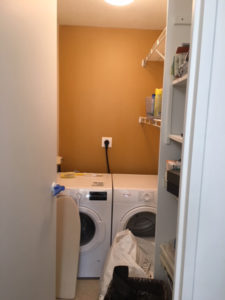 A great place to experiment with bold color is on a wall in a room that isn't used everyday. In this laundry room, orange was selected to coordinate with a specific painting which will go on the wall. Imagine how much more fun laundry would be with a happy orange wall! The master bedroom and bathroom will feature a purple accent wall. Using color doesn't have to be overwhelming, if selected and placed strategically. As Russian artist Kandinsky noted, "color is a power which directly influences the soul."