Demo Day!
In one day this kitchen went from outdated and closed off to an open space with views overlooking Lake Michigan. A 9″ dropped ceiling over the kitchen will hide the new duct work and provide a space for recessed lighting.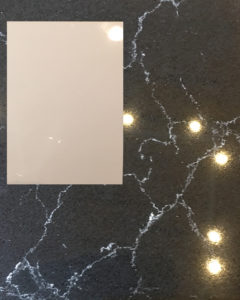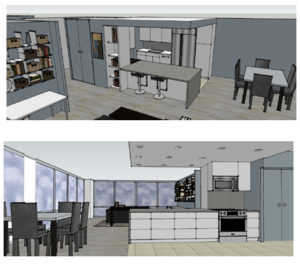 In keeping with the Mies design style, we chose clean, modern materials in neutral colors. The glossy white cabinets will complement the white veining in the charcoal gray quartz counter top. The concept drawings above show the kitchen from both vantage points. The beautiful view can now be enjoyed by those in the kitchen!
---
Countertops Complete!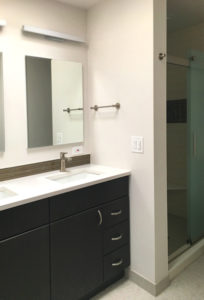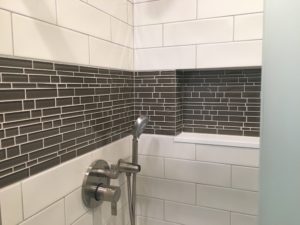 The Master Bathroom in this Lincoln Park Rowhouse is finally complete after the installation of the countertop, sinks, faucets and backsplash. The glass backsplash is repeated as an accent strip and niche in the shower.
---
Powder Room Focal Point!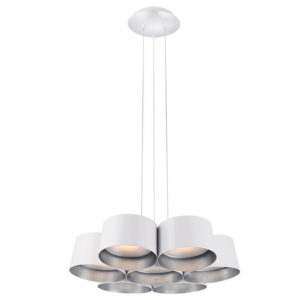 The Powder Room in the Lincoln Park Duplex got its final touch with the addition of an oversized ceiling light fixture. The high ceiling gave us the chance to select a design that would be a focal point of the room. The percussion-inspired Marimba Chandelier works perfectly in white with silver leaf interior.